Vacuum Pump Systems For Poultry Processing
The equipment and facilities for the chicken processing industry continue to have a substantial impact on consumers who greatly depend on this portion of the food industry. Poultry is one of the most popular sources of protein for many families.
Poultry tends to be leaner and a more healthy choice than that of beef and pork. So, the poultry industry will continue to rely on the mechanical equipment and industrial processes needed to provide great poultry products healthy for human consumption.
Billions of chickens go through processing plants every year in the USA. With the competition in the industry, forward-looking companies are on the lookout for highly productive and efficient solutions for processing cleanly and effectively. They want to deliver a great product while doing what they can to maximize their profits, which includes saving as much energy as possible.
For those things to occur they need top-quality, energy-efficient, and reliable equipment for their systems.
At Vacuum Pump Systems, Inc. we have decades of history dealing with our incredibly important customers in the poultry processing industry. Processing chickens for human consumption is an element of the food industry that is vital to feeding our population. Poultry processing plants that run clean and energy-efficient vacuum systems are dependent on reliable equipment.
In the poultry processing industry raw chicken and turkey are processed into nicely packaged, healthy, and marketable food products. There is a wide range of applications in poultry processing that require the use of vacuum pumps including liquid ring vacuum pumps, rotary vane pumps, and several different vacuum pump technologies.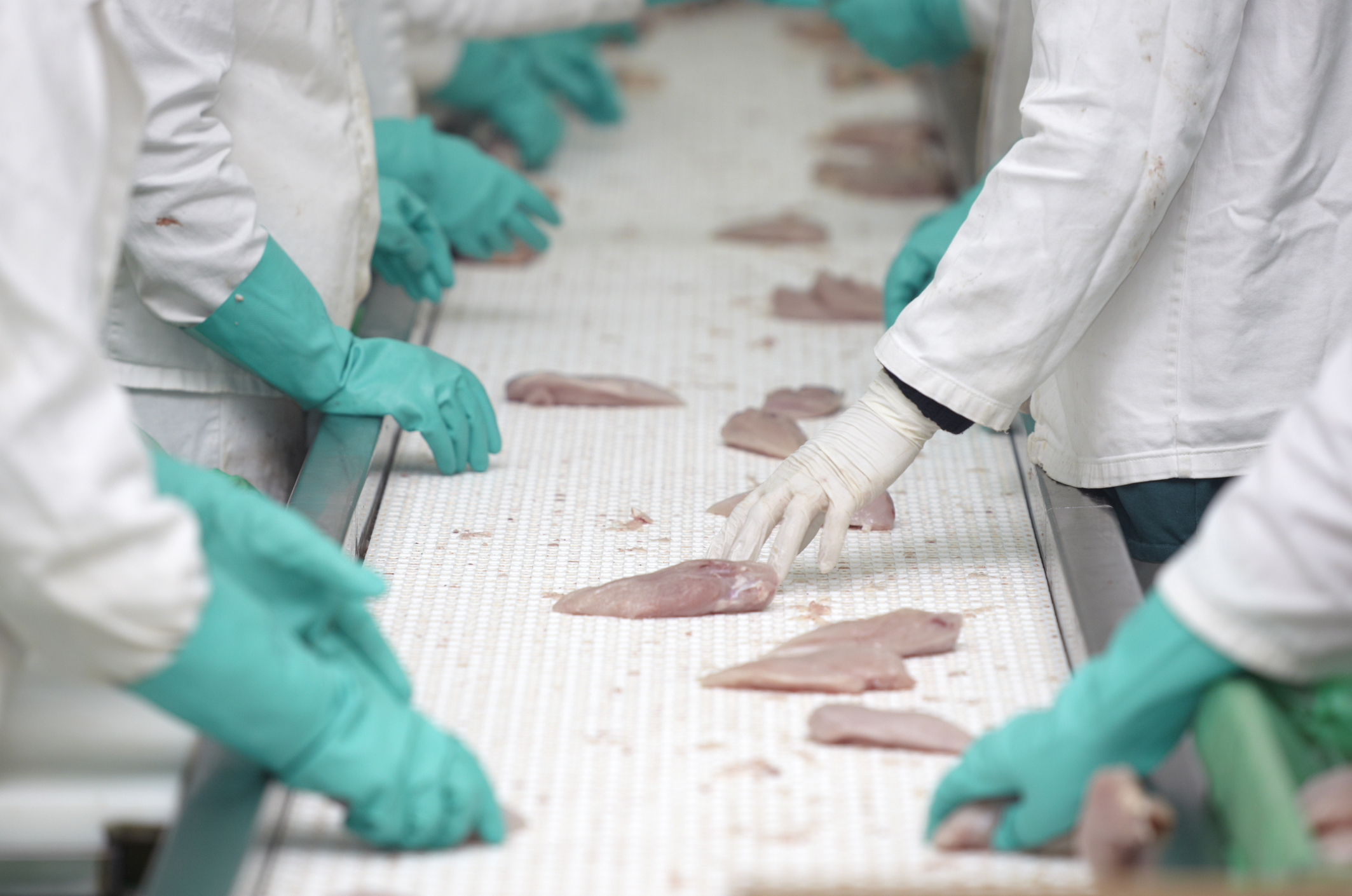 At Vacuum Pump Systems we specialize in vacuum technologies and the specific vacuum pumps that are needed for clean processing solutions while providing products that will maximize energy savings. Quality vacuum pumps, vacuum pump systems, and many kinds of vacuum solutions are crucial to a poultry processing facility.
The demands to meet the governmental regulations of the food processing industry while meeting consumer demands can keep constant pressure on the hardworking operators and managers of of food processing facilities
Our team at Vacuum Pump Systems realizes that production efficiency is imperative. However, poultry processing requires careful attention to the technology involved in each department of a poultry processing plant.
Vacuum Pump Systems For Poultry Processing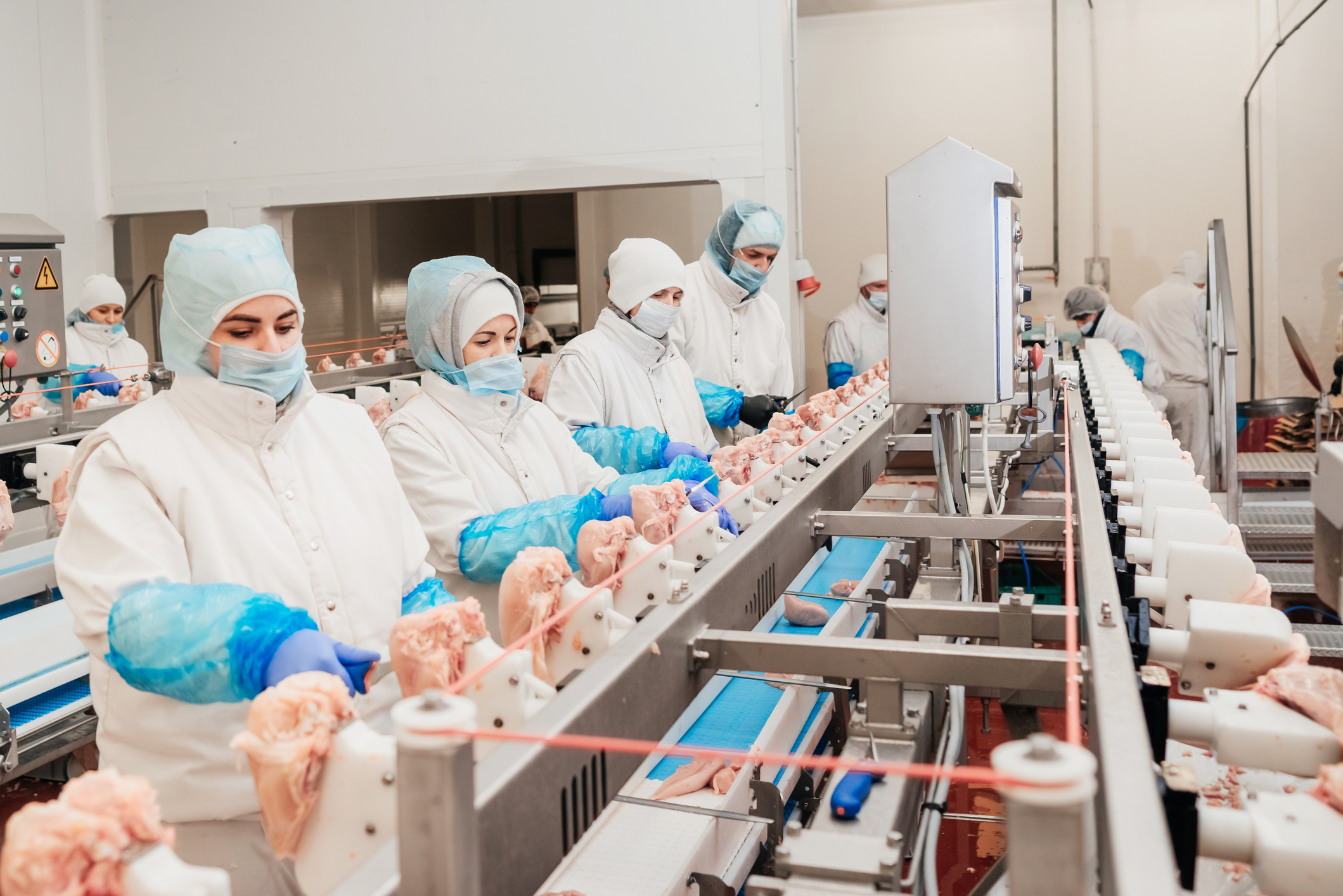 Poultry processing requires several different vacuum technologies. Failure to maintain these components for all these processes can result in costly and unwanted downtime which can ruin your production efficiency.
We also know that it's extremely important for our customers to have energy-efficient systems that lack no power to get the job done well but also help you with the associated power costs of your equipment.
At Vacuum Pump Systems we help our customers with their liquid ring pumps and other vacuum systems. It is our goal to keep you up and running efficiently with high-quality, but low-cost systems that allow you to maximize profits.
Poultry processing plants can have harsh and humid environments because of some of the processes required. These types of environments can wreak havoc on mechanical equipment. That's why our liquid ring pumps and other vacuum systems are from some of the top-name brands in vacuum solutions for industrial purposes.
We can provide vacuum pump systems for poultry processing from Vooner, Dekker, NES, and others.
Our team can match you with the best quality product for your needs whether it is an individual pump, a pump part, an entire system, and also rebuilt pumps!
We can provide top-of-the-line Vacuum Pump Systems For Poultry Processing step such as:
Poultry evisceration – In one of the very first procedures of processing poultry, the removal of waste products should be done immediately. This procedure is quite a wet process It makes us use a liquid ring vacuum pump traditionally. The liquid ring vacuum pumps are very tough, built to last, and can be rebuilt many times saving money that might be used for other more problematic processes.
Marinating and tumbling – One of the next major processes involves flavoring by marination and tumbling. These processes may involve a number of vacuum technologies.
Transport – This can be problematic in the overall scope of poultry processing. Considering all of the moisture, combined with the protein, bread, part, and waste, this process can also be accomplished with several types of vacuum pump technologies.
Waste and Offal – Offal, which can be considered as several types of internal organs of poultry, plus other waste products are carried through various networks of pipes by strong liquid ring vacuum pumps since they serve well for this purpose. These pumps will be located on the outside of the processing plant and are placed more close to the waste processing collection site.
Vacuum Pump Systems – Ready To Supply Your System Needs!
The tough and ready liquid ring vacuum pumps (that is our specialty) are uniquely engineered for these tasks and serve superbly in high humidity and extreme heat as a liquid ring pump can.
Pumps like our liquid ring vacuum pumps such as those from Vooner, Dekker, and NES can offer vacuum solutions for the messy but necessary process of dealing with waste products in the chicken processing industry. They also provide reliable solutions to quite a few other problematic processes as the chicken processing industry continues its important task for the consumer.
Let Our Team Serve You With Great Solutions at Low Costs!
The team at Vacuum Pump Systems, Inc. can handle your industrial vacuum pump needs. Our team has several decades of experience and they are willing to work with you to find the best solution at an affordable price point.
For new pumps, rebuilt liquid ring vacuum pumps, or parts – we are here for you. Or, if you just need to speak to an expert who can help you troubleshoot your problem, give us a call or send us your questions via our quote form.
Let the team at Vacuum Pump Systems serve you today.
Considering the amount of competition in the marketplace, we understand that it is crucial to fight against downtime! We want to partner with you and help provide affordable solutions that will prevent or, at most, minimize downtime.
Let the team at Vacuum Pumps systems take your company and your vacuum pump systems to the next level!