Providing Vacuum Pump Systems and Services to Help Great Companies Thrive
For over 30 years Vacuum Pump Systems has served our industry partners. We have provided quality new & rebuilt liquid ring vacuum pump packages as well as bare pumps & pump components.
Let us answer your questions or serve you with a quick custom quote! Our staff will do everything possible to keep your systems up and running!
GET YOUR CUSTOM QUOTE
CALL US AT 770-532-0260

-New VG-20C-M Vooner Vacuum Pump with Stainless Steel Rotor and Cones.
-New VG-4A- Cast Iron w/Stainless Steel Packing Glands
New VG-4C-M
(VG-C Series has stainless steel rotor and cone with removable bearing carriers)
(VG-A Series features all cast iron units but also has removable bearing carriers). 
-Rebuilt CL-402 *Nash Vacuum Pump
-Rebuilt CL-403 *Nash Vacuum Pump
Also In Stock!
 Inlet and Discharge Manifolds
VG-3
VG-4 
VG-7 
VG-10 
VG-20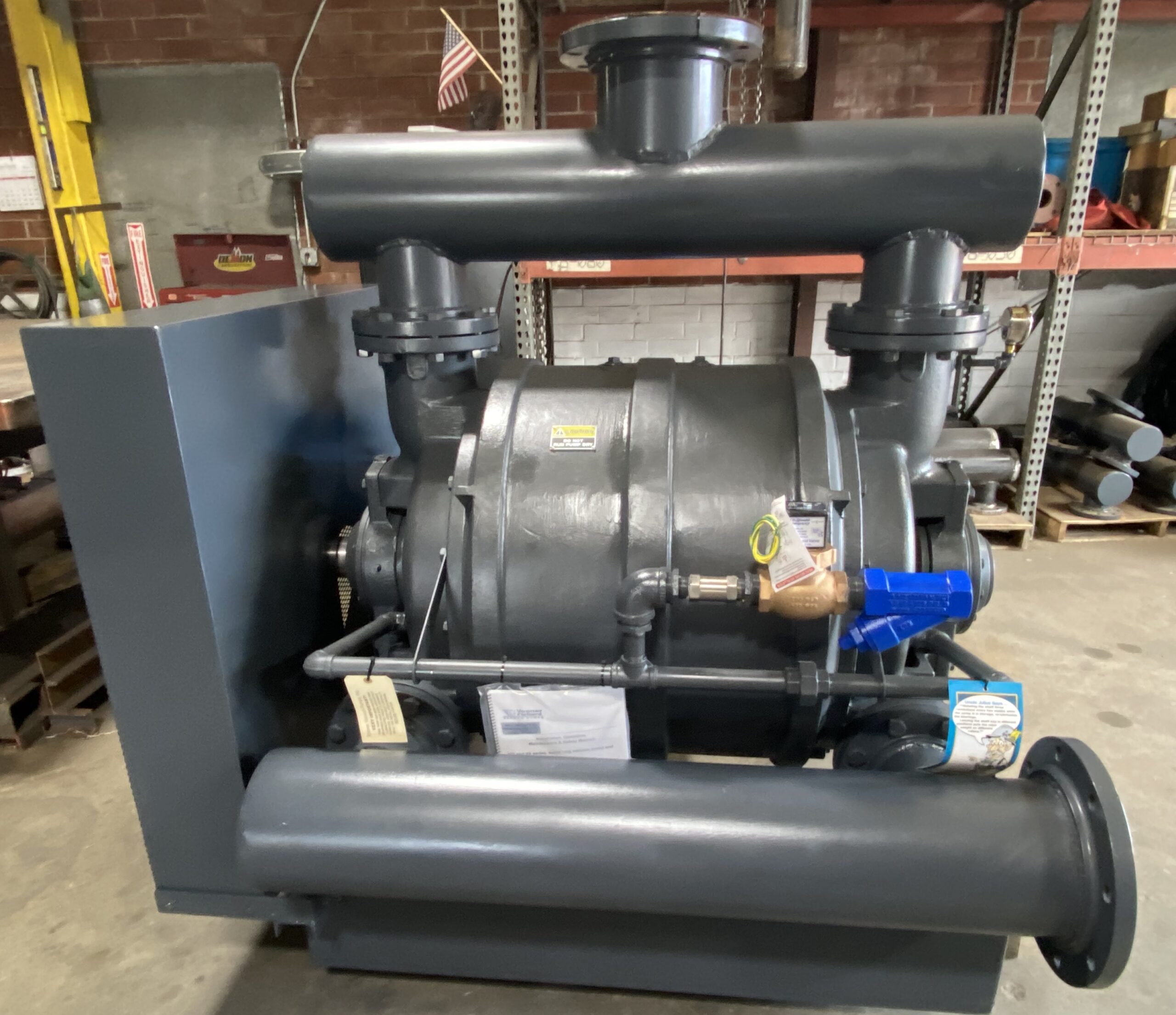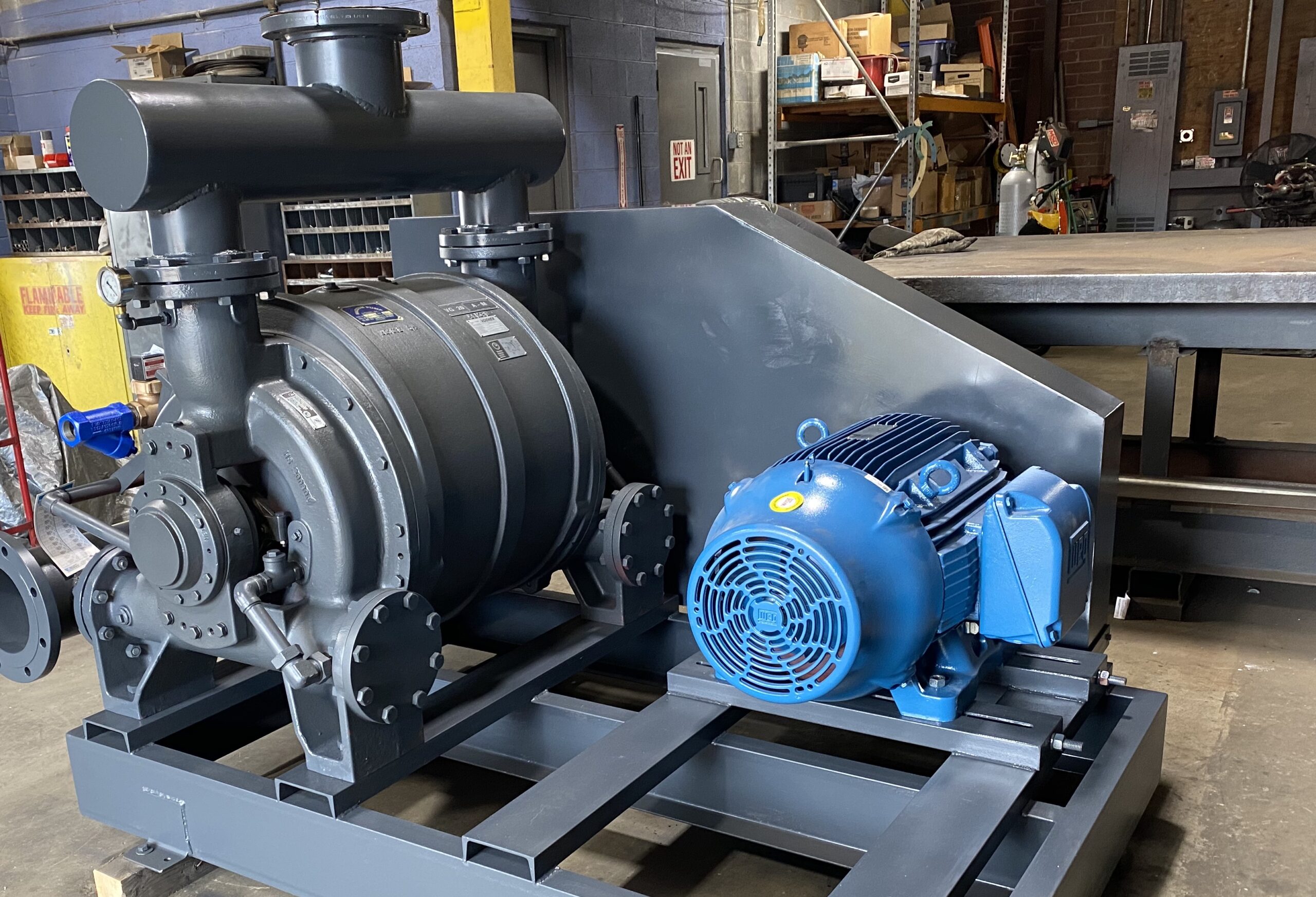 The Vacuum Pump Systems Approach
Our strategy at Vacuum Pump Systems is to build working relationships and long term trust with our customers and provide the most expedient solution to any problems that might arise with vacuum pumps in many industries. We understand that unexpected downtime hurts everyone involved and we want to partner with you to provide solutions to prevent equipment failure or resolve it if it does occur.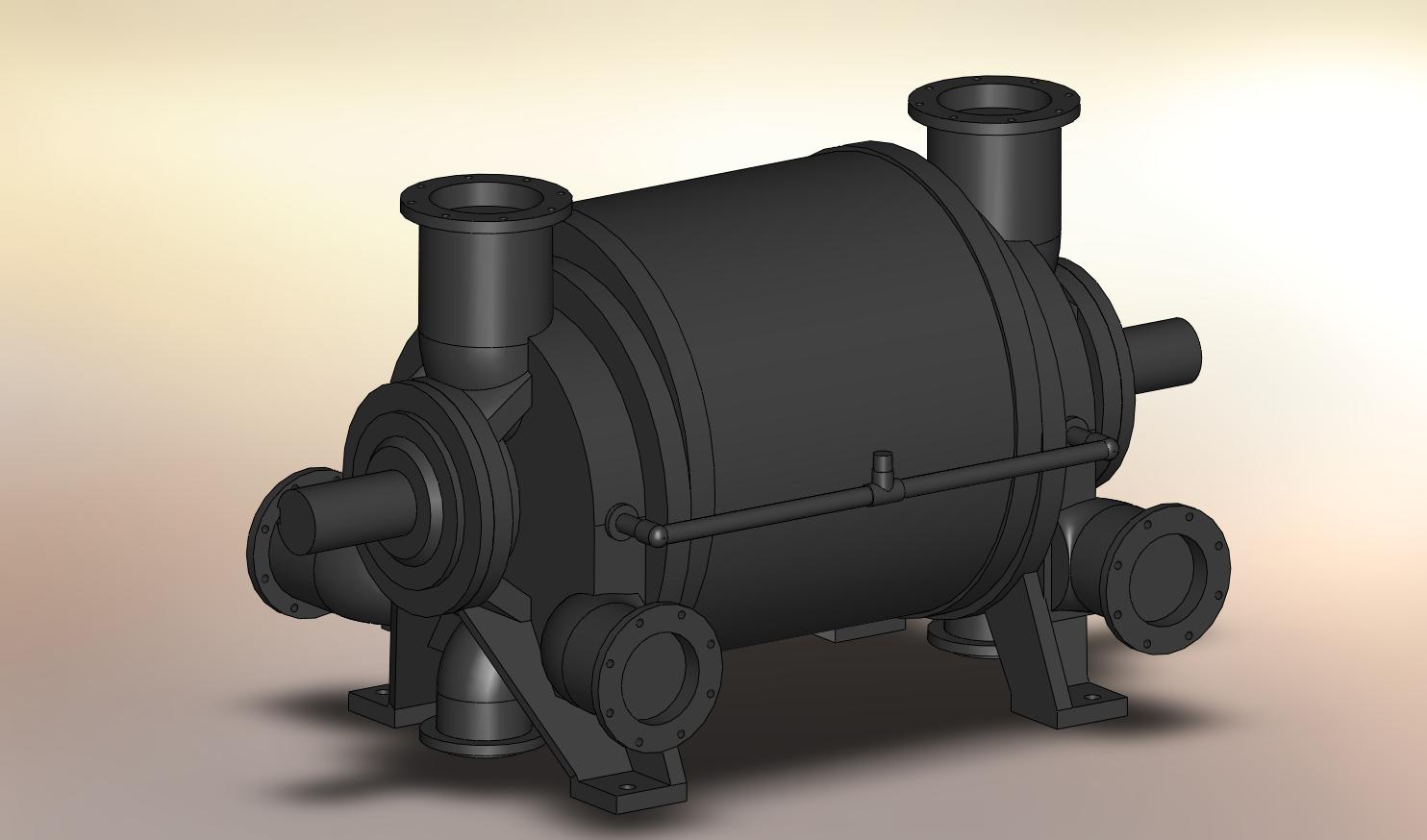 Liquid Ring Vacuum Pump Systems
We can help you with your vacuum pump systems needs. We specialize in liquid ring vacuum pumps. These pump are rotating positive displacement machines providing process vacuum in industrial applications such as chemical, electrical power, environmental, food & beverage processing and packaging, marine, mining, oil & gas, pharmaceutical.
Liquid ring vacuum pumps utilize water or other processes compatible liquid as the sealant. They provide a high degree of pumping efficiency with low energy consumption and have been designed to withstand harsh environments.
We offer a wide range of products for various industries including poultry processing plants and many other applications that would require vacuum pump systems. Our team is always available to answer any questions you may have about our product line or how we can help your business succeed! Contact us today!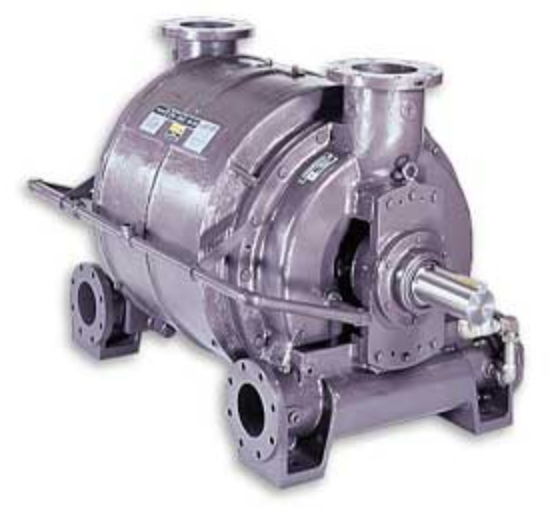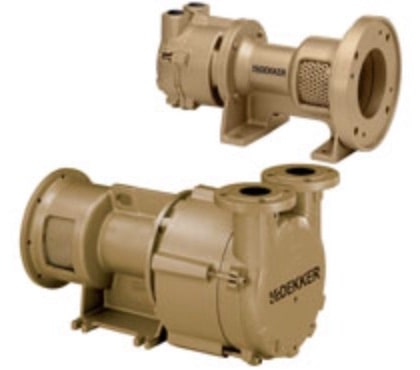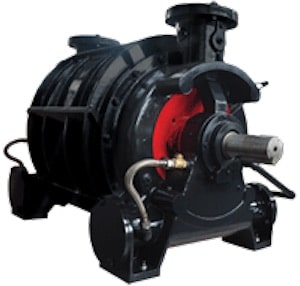 Since vacuum pumps are essential to so many crucial industries, we realize that our staff need to be trained and ready to answer your troubleshooting questions and offer you viable options and alternatives to solve any vacuum pump problems that might arise.
Perhaps you want a new system. However, if it's a rebuilt vacuum pump that will do the trick, we can supply them at competitive prices with strong warranties included!
We can help you with:
Our Experienced Staff Stands Ready
The staff at Vacuum Pump Systems, Inc., is ready to handle your industrial vacuum pump needs. If you need new pumps, rebuilt liquid ring vacuum pumps, parts, or just to talk to an expert to help you troubleshoot your vacuum pump needs, give us a call.
With decades of experience with industrial vacuum pump services, we will be there for you giving you quality service at great prices. Let the team at Vacuum Pump Systems serve you today.
With the competition in today's marketplace, downtime is money out of your pockets. Let us work with your company to provide solutions to minimize downtown and help get you to the next level!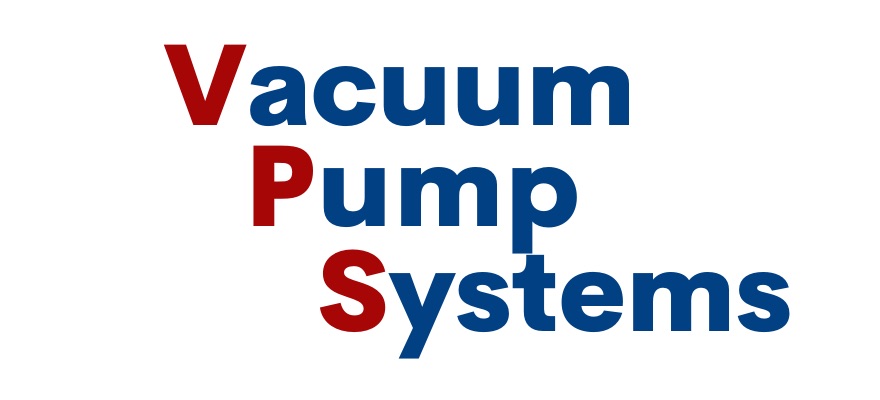 At Vacuum Pump Systems it is our goal to provide solid value, help, and support for our clients in a way that will strategically make your business run more smoothly and successfully. It is our mission to do this with the utmost of integrity and solid character in which you can trust. Whether we can help with simple troubleshooting, provide parts, service, or replace your vacuum pumps, we have a team of knowledgeable experts to do so. We do everything possible to provide you with the equipment and systems knowledge to help keep your equipment running efficiently with less downtime.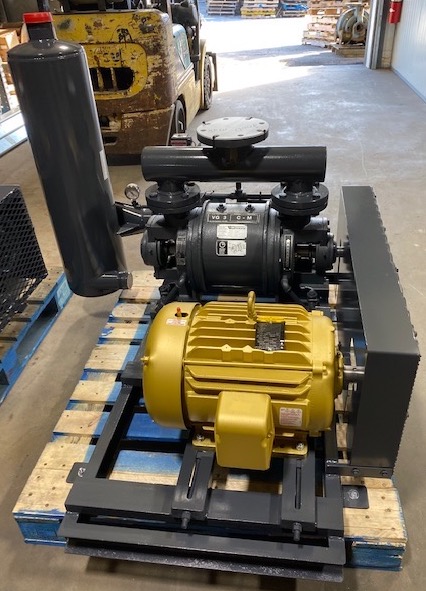 Our staff will work with you and guide you into finding the most productive method to handle your vacuum pump needs. With decades of experience, we will take the needs of your business seriously.
We want you to be successful. we want you to be up and running and not losing money from downtime.
We can help you with new vacuum pumps from various name brands, provide you with vacuum pump repair, rebuilt vacuum pumps, and/or products and parts needed to help you get back up and keep you up and running with your entire vacuum pump systems.  We can work with you or provide you with products from Vooner Vacuum Pumps, help you with Vooner troubleshooting, Dekker Vacuum troubleshooting, Nash, NES, and advise you on many solutions and problem-solving techniques within many types of vacuum pump systems.
Let us partner with you to keep your systems up, running, and profitable!
A Vacuum Pump System Is an Integral Component of Many Industrial Applications
Let Our Staff at Vacuum Pump Systems, L.L.C. Provide You With Your Vacuum Pump Needs!
A vacuum pump system, sometimes referred to as a vacuum pumping system, plays an important role in many industries. It is used to create a vacuum environment by removing gases and vapors from an enclosed space. This process is necessary for a variety of applications.
The liquid-ring pump serves to compress gas by spinning an eccentrically placed vaned impeller radially within a cylindrical casing. Water is fed into the pump, which then spins a moving cylindrical ring against the pump's inner surface. This liquid ring creates seals between the impeller vanes, which will form compression chambers. The difference in the angle of rotation between the impeller and the casing creates a cyclic variation of volume between the vanes and ring.
Gas, which is often air, will be drawn into the pump via the inlet port at the end portion of the casing. The compression chambers that are formed by the liquid ring and the impeller vanes trap the gas. The impeller rotation will compress the gas causing a reduction in volume which allows the gas to flow to the discharge port at the end of the casing.
On discharge of the pump, a vapor-liquid separator can remove the working liquid that is contained in the compressed gas.
Without a vacuum pumping system, processes that many industries rely on would be virtually impossible. The vacuum pump is the key component of the system that allows it to function properly. There are different types of vacuum pumps available on the market, each with its own set of features and benefits. When choosing a vacuum pump for your application, it is important to consider the specific needs of your process. Factors such as flow rate, ultimate vacuum pressure, and noise level should be taken into account.
There are many different brands of vacuum pumps on the market, each with its own set of features and benefits.
At Vacuum Pump Systems we can supply you with pumps from Vooner, Dekker, NES, and rebuild other pumps such as the Nash CL Series.
These are just a few of the many options available to choose from. When selecting a vacuum pump for your application, it is important to consult with an expert to ensure you are choosing the right product for your needs. Industrial vacuum pumps are a critical component in many industries and it is important to select the right one for your specific application. With so many different brands and models on the market, it can be difficult to know where to start. That's why it's important to consult with an expert who can help you select the right vacuum pump for your needs.
At Vacuum Pump Systems, we have a team of experts who can help you select the right vacuum pump for your application. We carry a wide range of products from top brands in the industry, so we are sure to have the right product for your needs. Contact us today to learn more about our products and services. We look forward to helping you find the perfect vacuum pump for your application!
Poultry/Food, Plastic, Extrusion, Carpet, Textile, Chemical, Wood Treatment, Sandcasting, Power, Mining, Roofing, Steel, Aircraft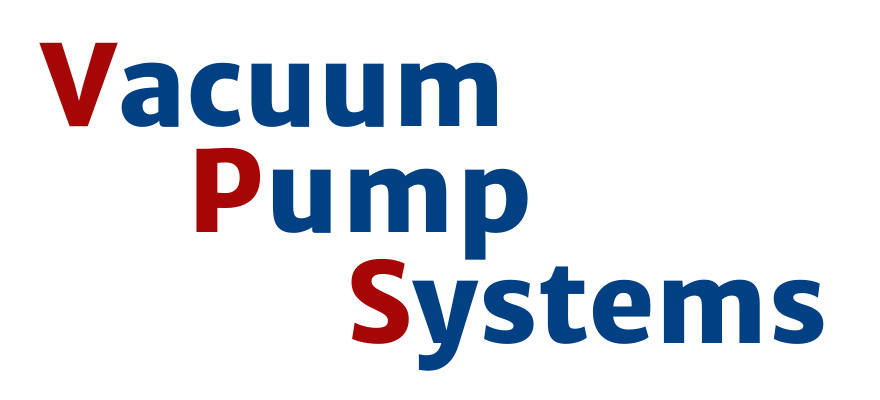 *Although we can provide quality rebuilt Nash CL series vacuum pumps, Vacuum Pump Systems, Inc. is not affiliated with Nash or the Gardner Denver Company.